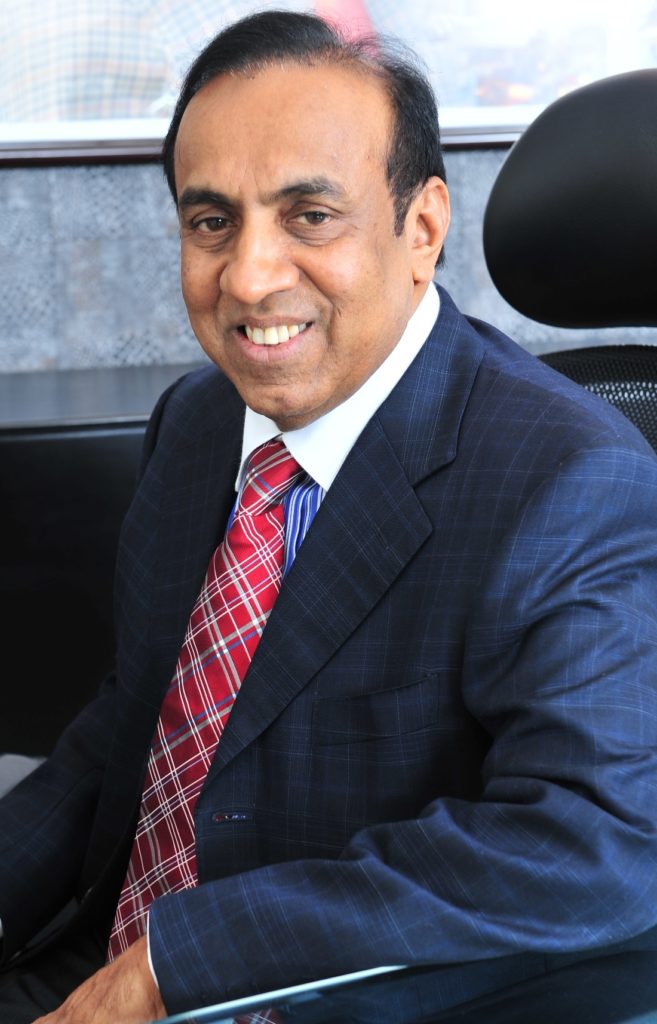 Chairman and Managing Director of the RP Group of Companies, a global conglomerate consisting of constructions (primarily oil & gas industrial contracting and premium civil contracting), hospitality, health care and wellness, education, shopping malls, trading, travels and IT companies with a combined turnover of more than US$ 5 billion.
Coming from a farming family Pillai started his first business when he was doing his graduation. He started a chit fund with borrowed money. Later he branched into taking construction contracts.
Later due to a labour strike he was forced to closed down his business and migrate to Saudi Arabia in search of opportunities. His group has business interest in Saudi, Qatar, Bahrain and UAE. Recently they have ventured out into Africa, Australia and India.
The group has twenty two companies under its fold in various sectors in fifteen cities across seven countries and employs over 80,000 people making it one of the major employers worldwide.
Pillai's group has announced real estate projects worth $1.5 billion in Dubai. These include a Crowne Plaza hotel due to open in 2016 and a 110-story tower that will be Dubai's second tallest.
Forbes listed him, in 2014, in the The World's Billionaires at 988 in the world and 30 in India. Arabian Business ranked him as the fourth most powerful Indian in the Middle East in 2014.
Base: Bahrain
Base in India: Chavara, Kollam District in Kerala
Age: 62
Family: Married with two kids – Ganesh Ravi Pillai and Dr Aarathi Ravi Pillai
Education: Business Administration from Cochin University
Business interests:
• RP Group hold stakes in hotels like Leela Kovalam, Hotel Raviz, Kollam, and WelcomHotel Raviz Kadavu, Kozhikode in Kerala.
• He owns the K Mall in Kollam and RP Mall in Kozhikode.
• He owns Upasana Hospital and Research Centre, a 300 bed multispecialty hospital in Kollam.
• His group owns Upasana School and College of Nursing.
• He has also branched out into education with schools in Saudi, Bahrain and UAE.
Achievements:
• Holds a doctoral degree (Honoris Causa) from the Excelsior College, New York.
• He was awarded the Pravasi Bharatiya Samman by the Government of India in 2008.
• In 2010 he was honoured with Padma Shri.