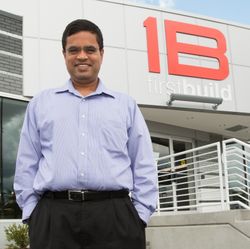 Natarajan Venkatakrishnan (Venkat) is the  Director of Research & Development for GE Appliances, since 2006. He also leads FirstBuild, an open source micro-manufacturing to create a new world of home appliances. He has more than 25 patent filings to date.
Based in Louisville, KY, US
Education:   B.Tech degree in Aerospace Engineering from Indian Institute of Technology, Chennai, India.
Family: Wife Chitra, have two children.
Interests: running, marathon,
Other activities:
On the board of the Louisville Regional Science & Engineering Fair, Dupont Manual Science Fair and the Kentucky Statewide EPSCoR Committee.